Schuttelaar
One of our clients is the company Schuttelaar, located in Zwolle and specializing in special wines, chocolates and gifts. The company has been around since 1875 and has a history of over 140 years in which the company is still 100% family owned company. Schuttelaar has several stores in Zwolle, but has recently opened a new store in the city a beautiful listed building opposite the museum foundation.
A wonderful combination of ancient and modern.
Customers receive upon entering an iPad which they could select their wines. The viticulturists then be ready to give good advice and of course it is tasted.
Barrel Workshop was commissioned to complete the experience in the form of unique stools that smell and taste of wine benefit and fit into the interior.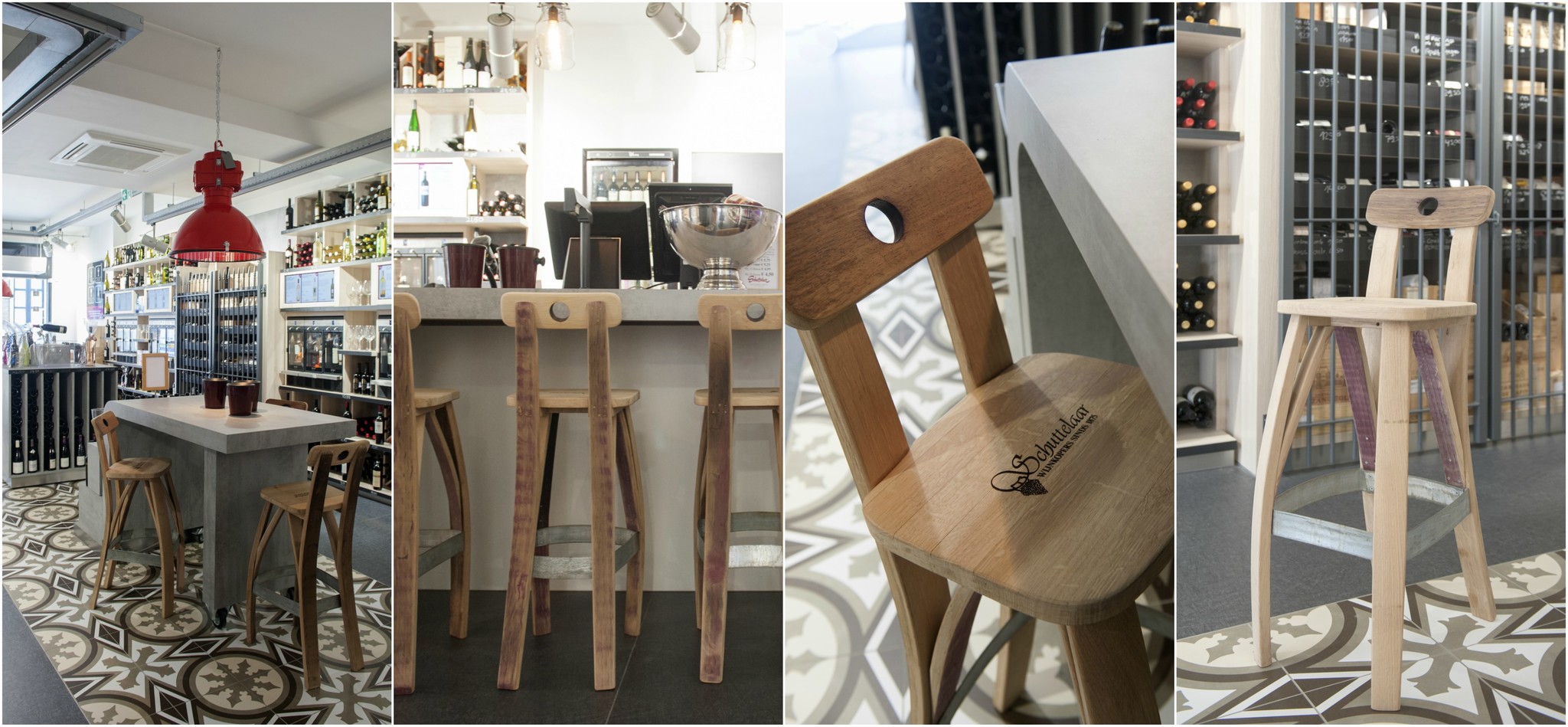 torres
Walraven Sax started its activities already in 1823 and is one of the oldest wine and distilled distributors in the Netherlands.
One of the wines, the wines of Miquel Torres. The renowned Spanish winery that makes quality wines since 1870 from its wine estates in Spain, Chile and California and sells in 140 countries.
Barrel Workshop provides for Torres label include the restoration of the old Torres barrels. Also new wine barrels "used" to be purchased by Walraven Sax these are just like the old sprayed with black paint and waterproof with new labels. The labels are so burned that they have no way of getting off and therefore have the look like they come straight from the Torres estates.
Once the containers are dry, they are like new and can do their work again as promotional and branding materials.