Allow table "white"
Add to cart
Allow table "white"
Artikelcode: B1109
Product description
This "Abbey" standing table is made of the thick wood of 225 litre oak wine barrels. Used exactly as they arrive from the Chateau, including the wine stains from the bottling process. The surface of the wine barrel standing table is made of galvanised steel, making it look even more robust. The barrels are normally supplied in white, but of course another colour or combined with a logo is possible too. The possibilities are endless.

Dimensions:120x67cm (hxtabletop Ø)
Recently viewed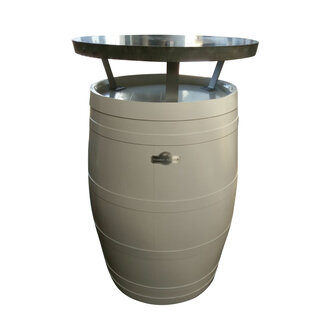 Posing table "White"
Posing table "Abbey" is made from used wine barrels in combination with galvanis...