Chandelier "Cognac"
1.495,00
1.181,05
Incl. tax
Add to cart
Chandelier "Cognac"
Artikelcode: B1020
Product description
The "Cognac" is made of the hoops of old wine barrels and beer barrels. The old hoops have been marked by the ravages of time. Each scratch, stain, and dent adds charm and authenticity to the chandelier. The "Cognac" is not just unique, but its light also leaves a magnificent decorative image on the walls. 

Dimension: 85 cm (Ø)

The chandeliers are so prepared that fits every interior, suspension system.

Click here for suspension systems.
Recently viewed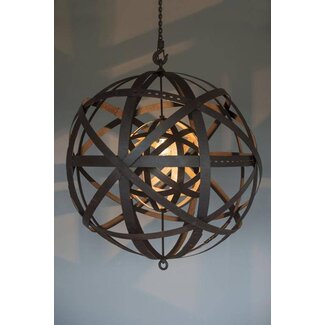 -21%
Chandelier "Cognac"
Price on request. Chandelier made from the hoops of used wine and beer barrels, ...