Butt "Smart"
Add to cart
Butt "Smart"
Artikelcode: B1110
Product description
On a yearly basis,we receive about 800 litre rain per square meter in the Netherlands. The easiest and cheapest way to reuse this water is by using a water butt. Rainwater can be used to water the plants and the flowers, clean your windows, or wash your car. It is a win-win situation. The water buts are made of 225 litre thick oak wine barrels.

Dimensions: 95 cmx225ltr (hxvolume)
Reviews
5 stars based on 1 reviews
1 review
Smitha142
Posted on 5 October 2018 at 14:17
Keep working ,impressive job! daedbafbbfdgcbke
Recently viewed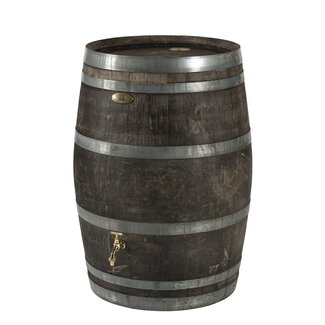 Rain barrel "Smart"
Buy a rain barrel? Our rain barrels are made from thick-walled 225-litre oak win...
5 stars based on 1 reviews
1 review
Smitha142
Posted on 5 October 2018 at 14:17
Keep working ,impressive job! daedbafbbfdgcbke