Table "Abbey"
Add to cart
Table "Abbey"
Product description
The "Abbey" table is handmade from used wine barrels. The table surface is made of the lid of a wine barrel, adding to the sturdy look of this table. On the upper side of the lids, beautiful logos have been printed by the company that produces the barrels. A perfect table for the presentation of finger food or drinks at a party. Easy to combine with our other furniture. This table can be used indoors or outdoors.

Dimensions: 32x60cm (hxØ)
Recently viewed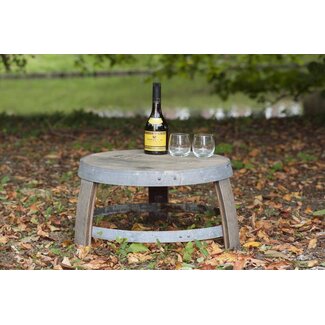 Side table "Abbey"
The side table is made from used wine barrels. The top of the table, made from a...